St. Clair Glass & Mirror Corp.
Experience, Quality and Dependability – since 1965
Glass Prodcuts
We carry a large variety of glass products for your home or business.
Custom Showers
Enhance your washroom and showers with glass, browse our catalog of Shower products
Mirror Products
We carry a large variety of quality mirror products
Welcome to St. Clair Glass and Mirror
St. Clair Glass has been serving many industries over the last forty years and is happy to have developed this continuing relationship. We have relied on word of mouth as our best means of doing business and therefore owe much of our ongoing success to our valued customers.
Our original store opened on St. Clair Ave. W. in 1965. We are proud to have maintained a service-oriented approach since then, which is appreciated by our loyal customers. In 1986, St. Clair Glass expanded to a bigger facility in Vaughan, Ontario and continues to be a family-run company.
Today, whether you are dealing with construction or a renovation, frameless shower enclosures are becoming more and more popular in the bathroom. They are elegant, appealing and practical. The enclosure will also enhance the size of any bathroom.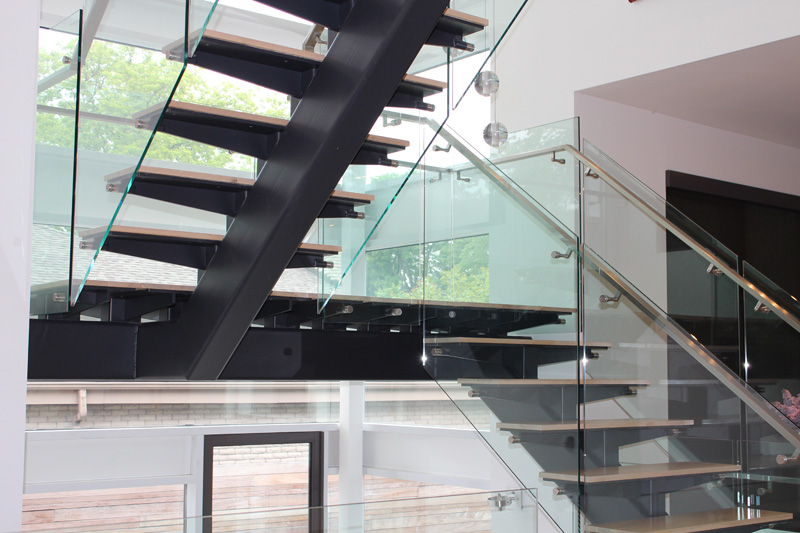 We are excited to showcase many different glass products like patterned glass, sandblasted glass, back-painted glass, partitions, vestibules, glass doors, walls and dividers, or even glass railings for both commercial and residential applications. Please feel free to browse our portfolio for many of the glass products that St. Clair Glass has to offer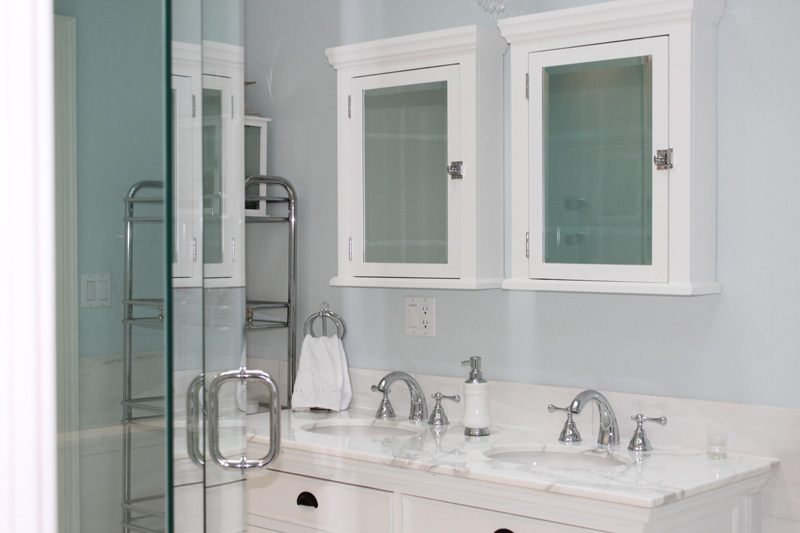 We are proud to provide shower products for both commercial and residential settings. Frameless shower enclosures are both elegant and practical, making even the smallest bathroom feel spacious! We have designs that suit every space and preference. Please view our portfolio to see how we cater to the home and commercial space.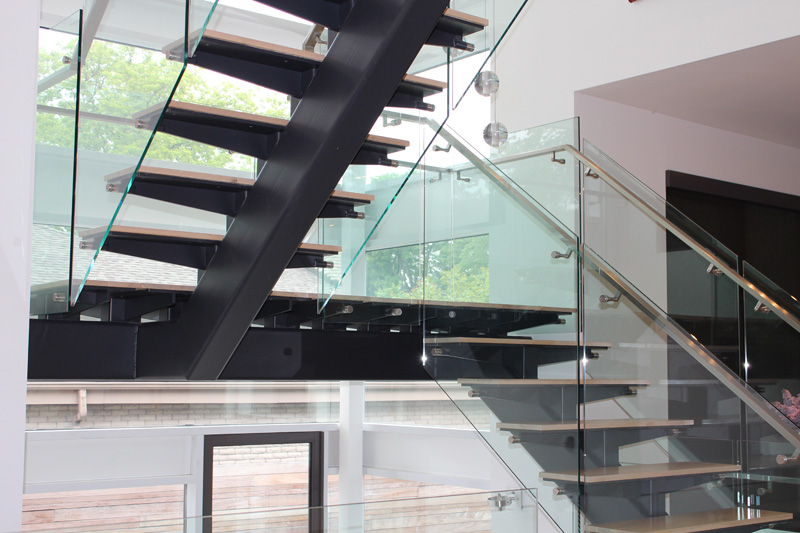 Whether for your office or home, mirrors add elegance, making any space appear bigger.  At St. Clair Glass we custom fit the right mirror for your environment. Please browse our portfolio for some of the mirror applications we have to offer.